For all interior commercial and publiccentre's
Glide Escalators
Glide Escalators are built complying at the State of the Art Escalator factory designed and built for safety, reliability, comfort and quiet operation. Modular design of every component meets the demands of every customers.
Drive-Chain Contact
This contact monitors the drive-chain for breakage. When actuated, the contact will stop the escalator.
Phase Monitor
A safety feature which monitors the main power supply and disables on event of phase failure or reversal.
Maintenance locking device
The normal key start will be invalid. The inspection socket in up and down machine room aren't usable at same time.
Speed Monitor
Monitors the speed of the flywheel as well as avoids reversing. Will stop for speed over 120% or under 80%.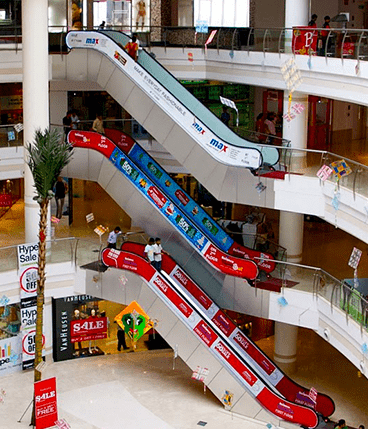 Comercial
At Johnson, we manufacture High Speed,
Energy Efficient, Green, BMS/RMS Compatible, Aesthetically rich and durable lifts and escalators.
To get to know more about Glide Escalators, download brochure.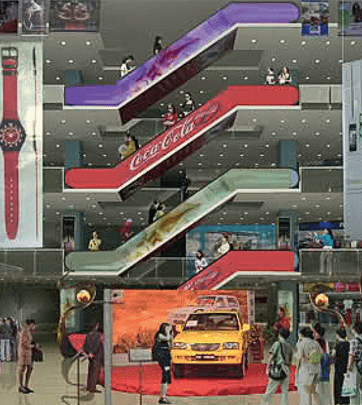 Escalators for Commercial places
Complies with European code EN 115 and international codes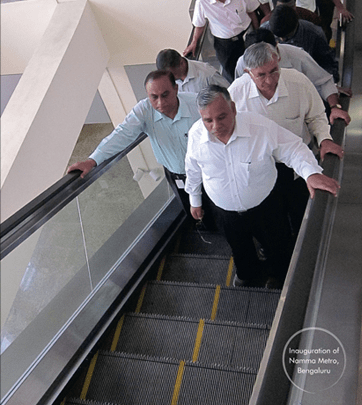 Escalators for public places
Weatherproofing & unique balustrade design conform customer specs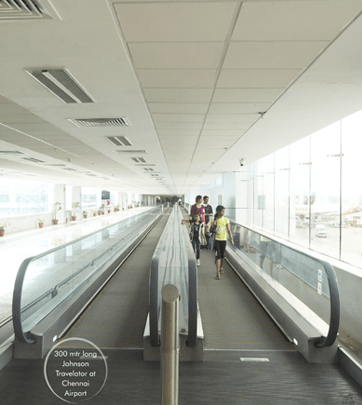 Walkalators for Public places
Specially designed to meet high-traffic utilities, indoor or outdoor
Get to know special advantages of Glide Escalators
Additional Features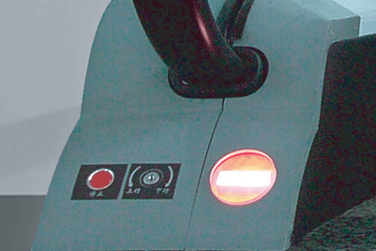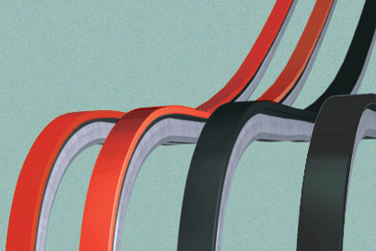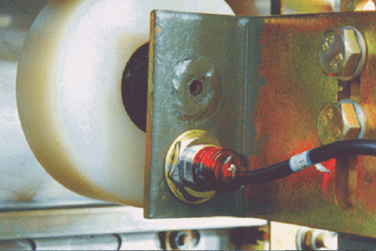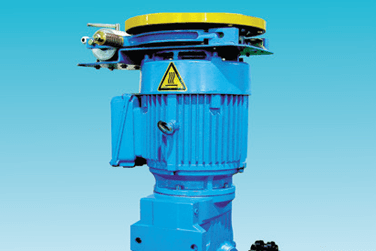 Safety is our utmost priority
Safety Features
Cover and Keep safe
Cover the Escalator area & protect from water entry.
Press STOP when needed
Use the "STOP" button if incase of any emergency.
Ensure you protect the gaps
Protect the entrance side gaps on both ends to ensure safety of the passengers.
Ensure proper usage
Prevent misuse or vandalism of the escalator.