Basica
The Nano Of Lifts
Basica are the basic lifts from Johnson considering innovation that creates a lowest price point without any compromise on any safety features or standards. Basica lifts are tailor-made for large-scale affordable housing projects. With Basica, Johnson aims at designing high quality lifts, with the best features possible at a never-before cost. Basica also comes with varied exceptional features including auto-doors, infra-red door safety screen, with attractive interior color schemes. With Basica, you can also opt for an automatic rescue device.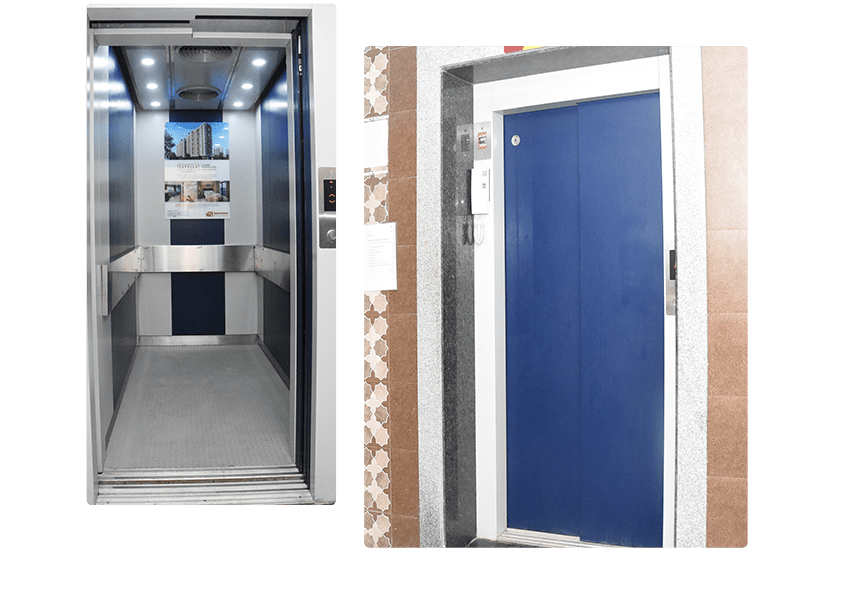 Get to know special advantages of Basica
Features
Color Schemes
Comes with three attractive color schemes
Car Doors
Available as sliding, collapsible, swing and folding shutters
Interiors
High quality wall panels, with matching shade ceiling & flooring
Elevation
Lifts with/without diverter wheels
Johnson Basica
At Johnson, we manufacture High Speed,
Energy Efficient, Green, BMS/RMS Compatible, Aesthetically rich and durable lifts and escalators.
To get to know more about Johnson Basica, download brochure.
What's inside in it?
Interiors
What's more with Basica?
Interiors/Exteriors
Measurements and Dimensions
Specifications
CAPACITY
CAR INSIDE
LIFT WELL
ENTRANCE
A
B
C
D
E
4 Passenger
1100
700
1500
1150
750
5 Passenger
1100
900
1500
1350
750
1200
800
1600
1250
750
6 Passenger
1100
1000
1500
1450
750
1200
940
1600
1400
750
1400
800
1800
1250
750
8 Passenger
1100
1300*
1500
1750
750
1300
1100*
1700
1550
750
1400
1000*
1800
1450
750